How to make the most of metro tiles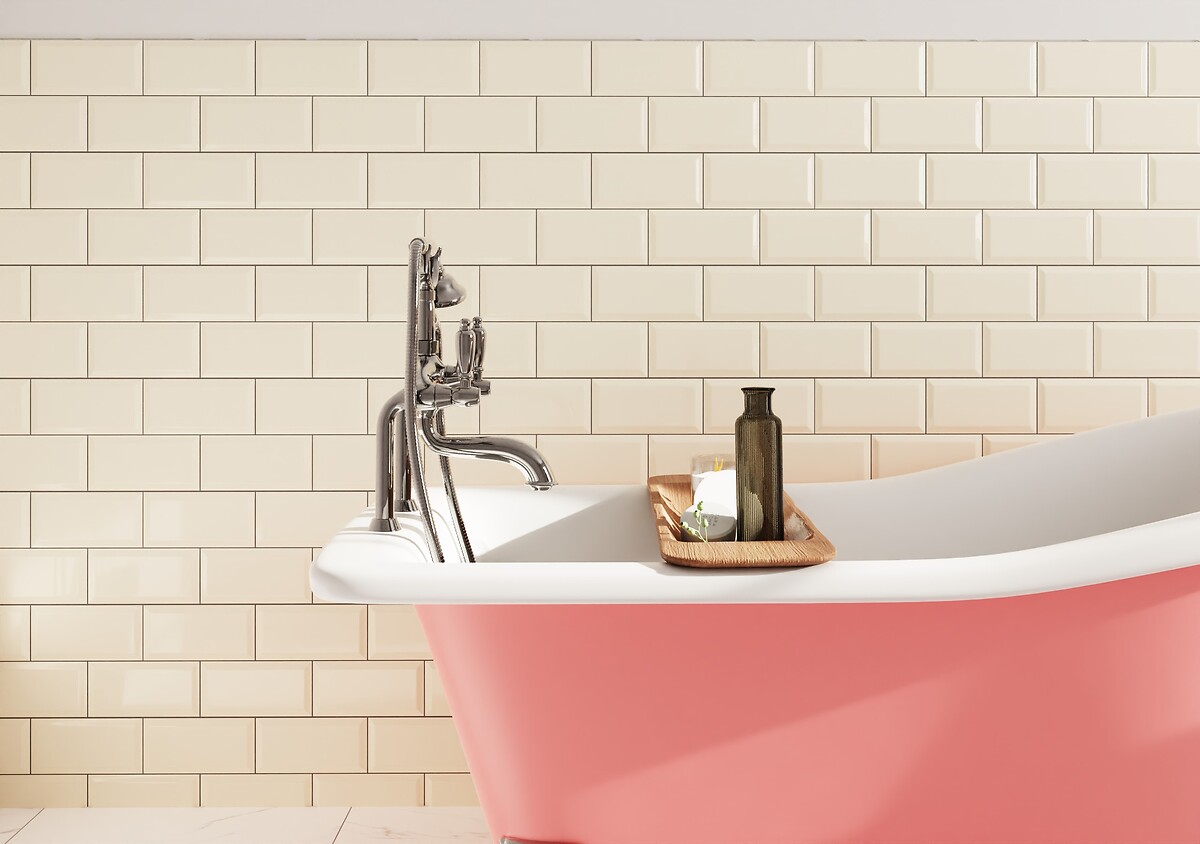 If there is one tile that is known the world over, then it has to be the metro tile.
Inspired by the look of the Underground, from contemporary kitchens to traditional bathrooms, minimalist spaces to maximalist rooms, and everything in between, there is a metro tile to suit all tastes and budgets.
And, to help you decide which is the right metro tile for you, we've taken a closer look at some of the looks you can achieve with metro tiles in your home.
Use darker metro tiles for a touch of luxury
Gone are the days when family bathrooms were floor to ceiling white tiles. Why not consider a twist by using a darker blue, green or black metro tile for a hint of luxury and make each tile pop with the clever use of white grout? You could add further interest to you walls by opting to lay your metro tiles in the on-trend Herringbone pattern.
Lay your metro tiles vertically rather than horizontally!
Another great option with metro tiles to lay them horizontally rather than vertically to create the illusion of height in a small space (as we've done here with our Metro Grey tiles below). Why not see how they might look in your home using our free Tile Visualiser app? It's a great way of seeing how our tiles would look on your walls. You can also order samples through the app as well as share the look with family and friends.
Try marble effect metro tiles
Can't decide between metro and marble. Why not have the best of both worlds with the new Metro Carrara tile? They are a great way of adding style and sophistication to a room without breaking the bank.
Add personality with brightly coloured metro tiles
Why not inject a little personality into your bathroom and kitchen through the clever use of brightly coloured metro tiles? If your worried about the colour being a bit overwhelming, you can always use them sparingly as a splashback.
Or go with the classic metro tile
However, if you want to just stick with the classic white Metro tile, then why not mix things up a little but opting for the Metro Matt White tile rather than the traditional Metro Gloss White tile. Gloriously understated, the Metro white matt white tile is perfect for helping to create a minimalist Scandi-style room. It's rectangular design also lends itself really well to being laid in a herringbone pattern.
Need more information?
If you have any questions about the Metro tile, or any other tile in our range for that matter, feel free to get in contact with our customer services team. They'd be more than happy to help.