Moroccan themed tiles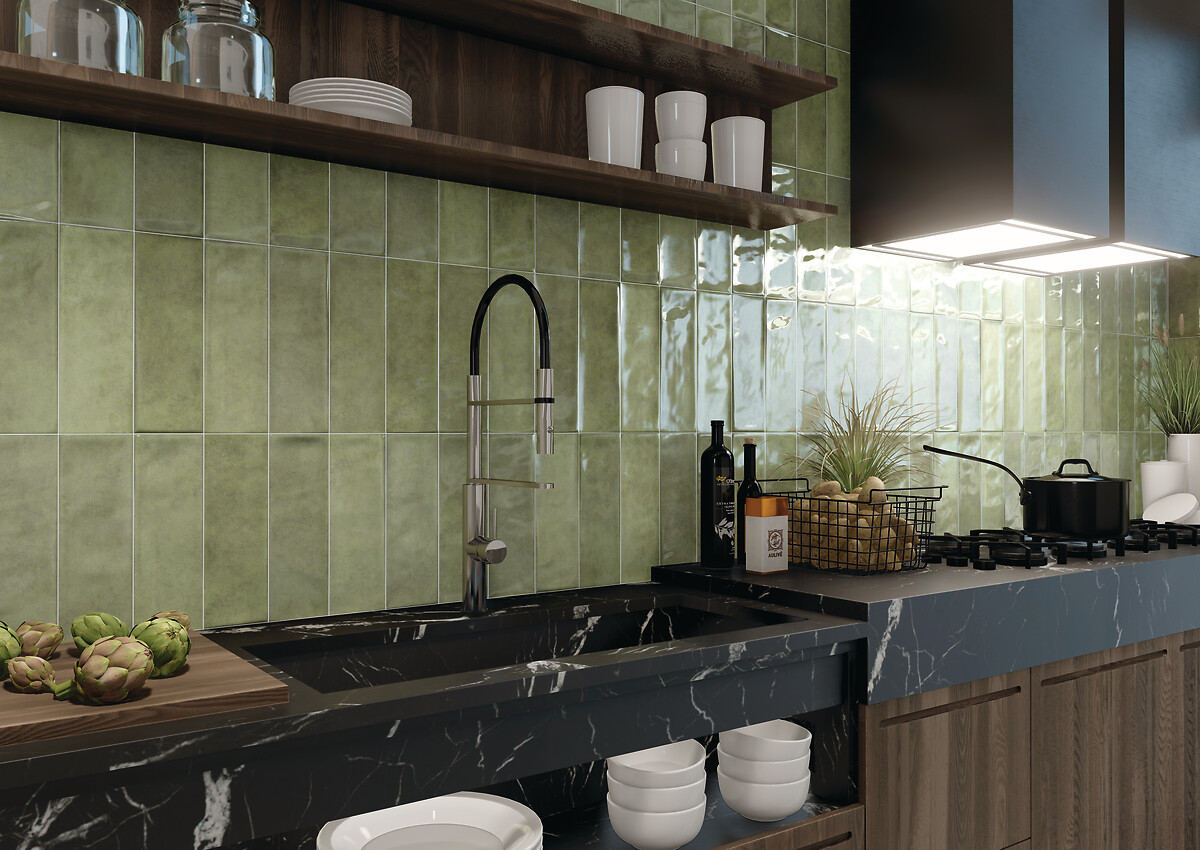 Marrakesh Olive Green Zellige Effect Tiles 10x30cm
If you're looking to introduce a Moroccan theme into your home – you are not alone.
Moroccan theme tiles are one of the hottest tiling trends right now. Thanks to their vibrant colours, exquisite gloss finish and ability to be laid in a variety of striking patterns, we are seeing more Moroccan inspired tiles than ever before featuring in people's homes.
Plus, they are also absolutely brilliant at evoking the look and feel of the bustling bazars or the sultry souks that many visitors to Morocco have fallen in love with down the years.
Inspired by the traditional Moroccan tiles that have been made by hand for centuries, our Moroccan tiles give you the look you want for your bathroom or kitchen with all the practicality as well as durability that comes from both ceramic and porcelain tiles in the home.
Plus, they cost a fraction of the normal price of the handmade equivalent, which is even better news. Available in Blue, Berry, Cream and Olive Green, the Marrakesh Zellige Effect Tile has quickly become a firm favourite thanks to its glazed finish and its ability to be used in both traditional as well as contemporary settings such as splashbacks and shower surrounds.
And, if you're looking for something slightly larger but equally eye-catching, our Majorelle Gloss tile range is also available. Inspired by the diversity of colours on display at the Majorelle Gardens in Marrakech, the brainchild of celebrated by French painter Jacques Majorelle, this 30x60cm mosaic style tile, with its faux grout lines, is equally guaranteed to turn heads wherever it is used. Plus, it doesn't need to be sealed unlike the real thing.
So, if you're thinking of adding some handmade style into your home, without breaking the bank, our Moroccan themed tiles are definitely a great starting point.
Samples are available for both the Marrakesh and Majorelle tile ranges plus we offer free delivery on all orders over £300. There is also option of next day delivery if you just can't wait to fit them in your home!
Need more information?
If you have any questions about any of our Zellige inspired tiles, feel free to give our Customer Services team a call. They'll be more than happy to help.