Which adhesive should I use for tiling floors?
Once you've selected your floor tiles, the next thing to cross of your to-do-list when it comes to tiling floors in your bathroom, kitchen or living room is choosing the right adhesive.
Ready mixed vs powdered adhesive
Adhesives (or substrates if you want to get technical) come in two forms – ready mixed or powdered.
And, while the former is a lot more convenient, given there is no mixing required, they are generally only suitable for fixing smaller ceramic tiles to walls in areas such as splashbacks. So, avoid wherever possible!
The better option for tiling floors is the powdered adhesive. Yes, it can messy as it will need to mixed but it provides a far stronger and longer lasting bond for your tiles, helps your surface cope better with movement and is suitable for both larger ceramic and all porcelain tiles.
Don't forget most adhesives are available in either white or grey. Generally, when using a lighter grout you'd use a white adhesive, and vice versa.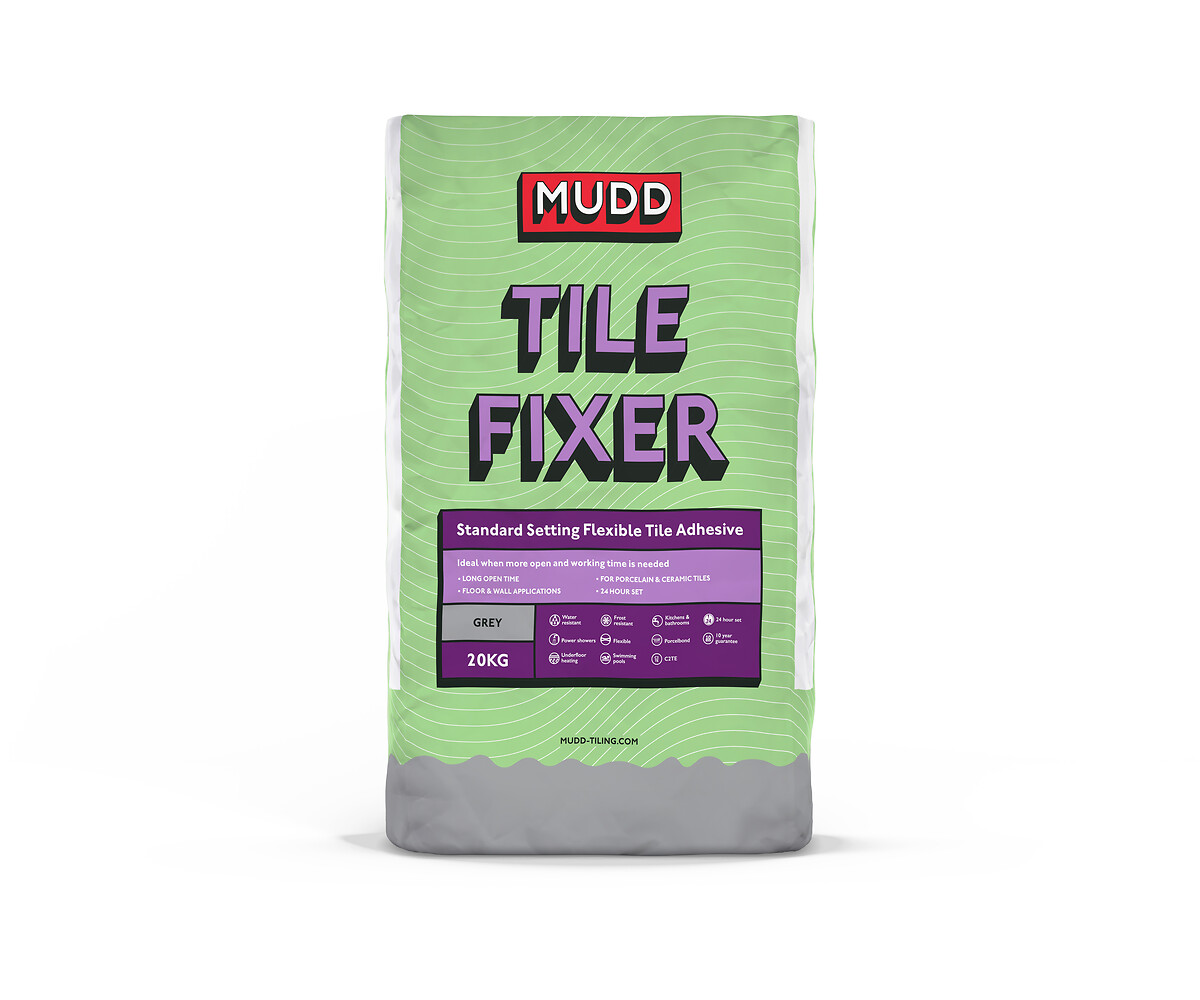 What type of powdered adhesives are available?
All materials are subject to some form of movement over time, usually as a result in changes in temperatures.
This is the reason why powdered adhesives are rated either as S1 or S2. S1 adhesives are suitable for most locations, as they allow for movement of up to 5mm.
However, in those rooms in your home which are likely to experience the most movement, such as high traffic areas like bathrooms or kitchens, an S2 adhesive is preferable as it will allow for movement over 5mm.
'Standard' vs 'Rapid Setting' adhesives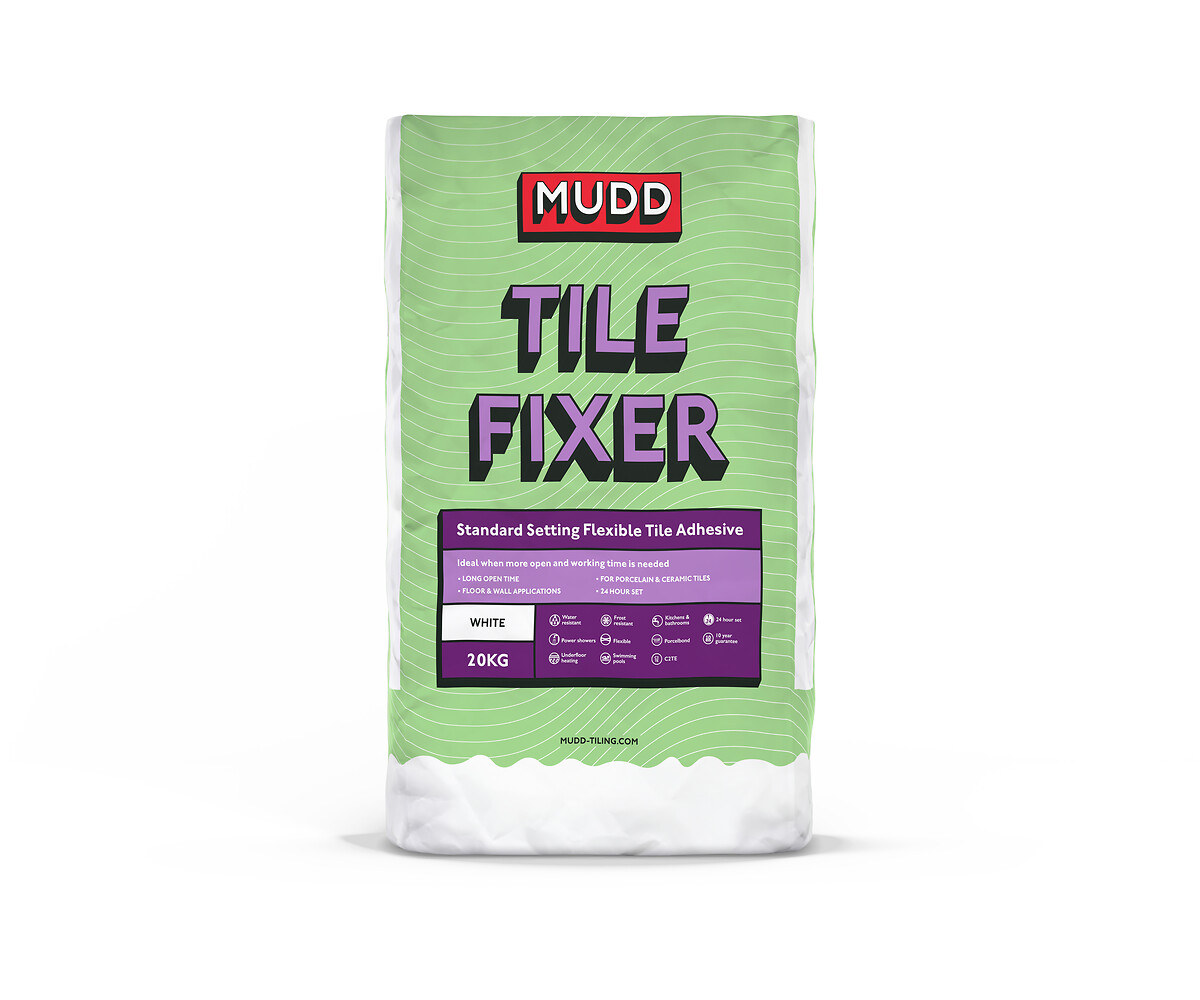 Powered adhesives also come in two types – 'standard' or 'rapid setting'. These relate to the working time you have with each product with the latter, for instance, setting within 30 minutes. Obviously, the faster the adhesive sets, the sooner you can start grouting and ultimately finish tiling your floor. However, there are times when it's a benefit to have a slower setting time such as when laying large format tiles on your floors and you need more time to achieve the right finish.
One last thing to consider when it comes to adhesives. Once you've done all of the hard work, namely applied your adhesive, then tiles and grout, make sure to give the adhesive time to 'cure' before walking on your newly laid tiles. If not, any pressure you might apply might result in the tiles moving and you ending up with an uneven floor.
Need more information?
If you have any questions regarding tiling, then feel free to contact our Customer Services team using our web chat facility.