How to set out floor tiles
When it comes to tiling your floor, it's tempting to jump straight in with both feet. However, we'd always recommend giving yourself some time to plan what you are going to do with your tiles to ensure a) you have enough tiles and b) enough materials to complete your project.
Planning also gives you the opportunity to 'set out' your tiles using actual tile sizes, including the joint width, avoiding being left with small, awkward gaps next to your skirting boards.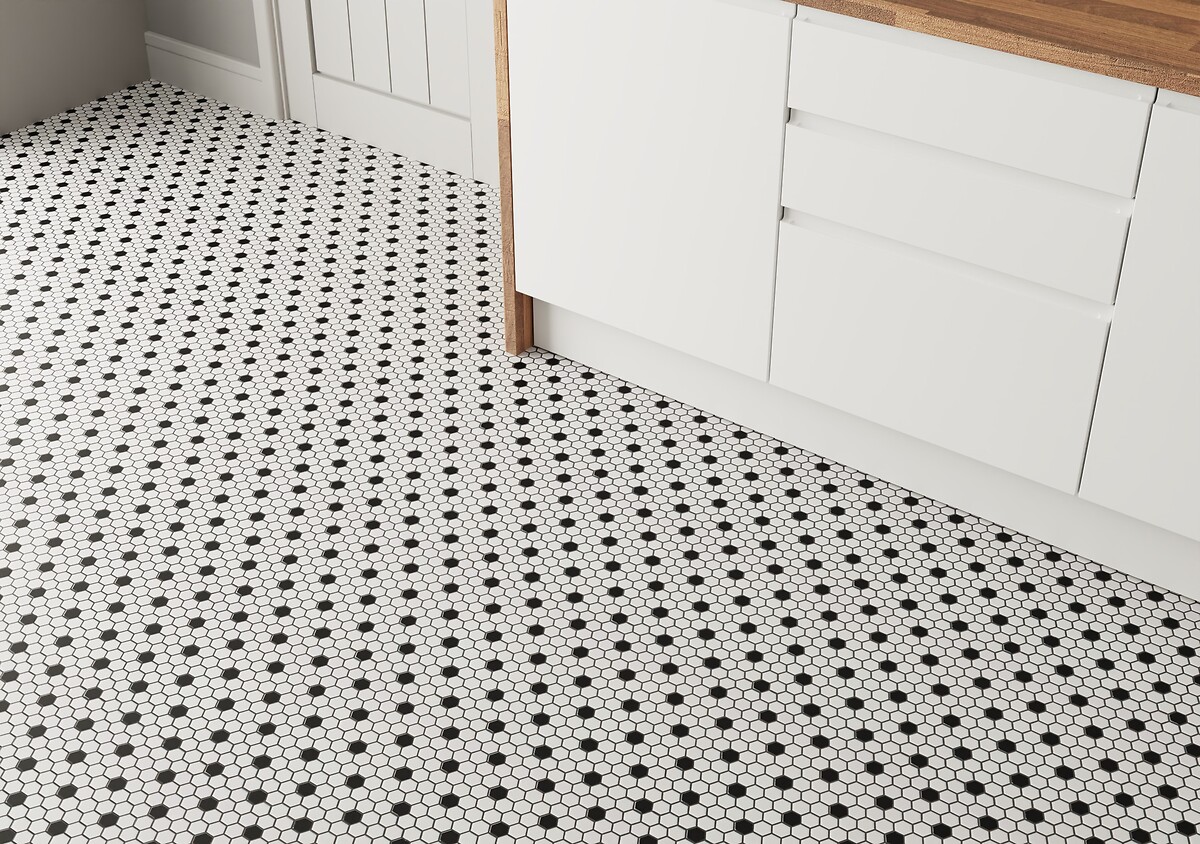 How to plan the layout of your tiles
Where to start tiling is important so make sure to spend time planning the layout of your tiles. There is no hard or fast rule, and it will often depend on things such as the positions of windows, walls etc but it's often wise to use the natural focal point of the area to be tiled and have this as your starting point. Planning the tiling in this way means the pattern will be centralised, ensuring a consistently neat finish while applying your tiles.
What tools do you need for setting out tiles?
Pencil
Tape measure
Spirit level
Ready supply of tea and biscuits (the biscuits are an optional extra)
Why it's important to check your floor is level
Before you do anything check that your floor is level at various points in the room using a straight edge & a spirit level. Fingers crossed it is. If not, and it is out by anything more than 3mm over a 2m straight edge, then before laying any tiles this will need to be correct using floor levelling compound to create a smooth and level surface on which to tile.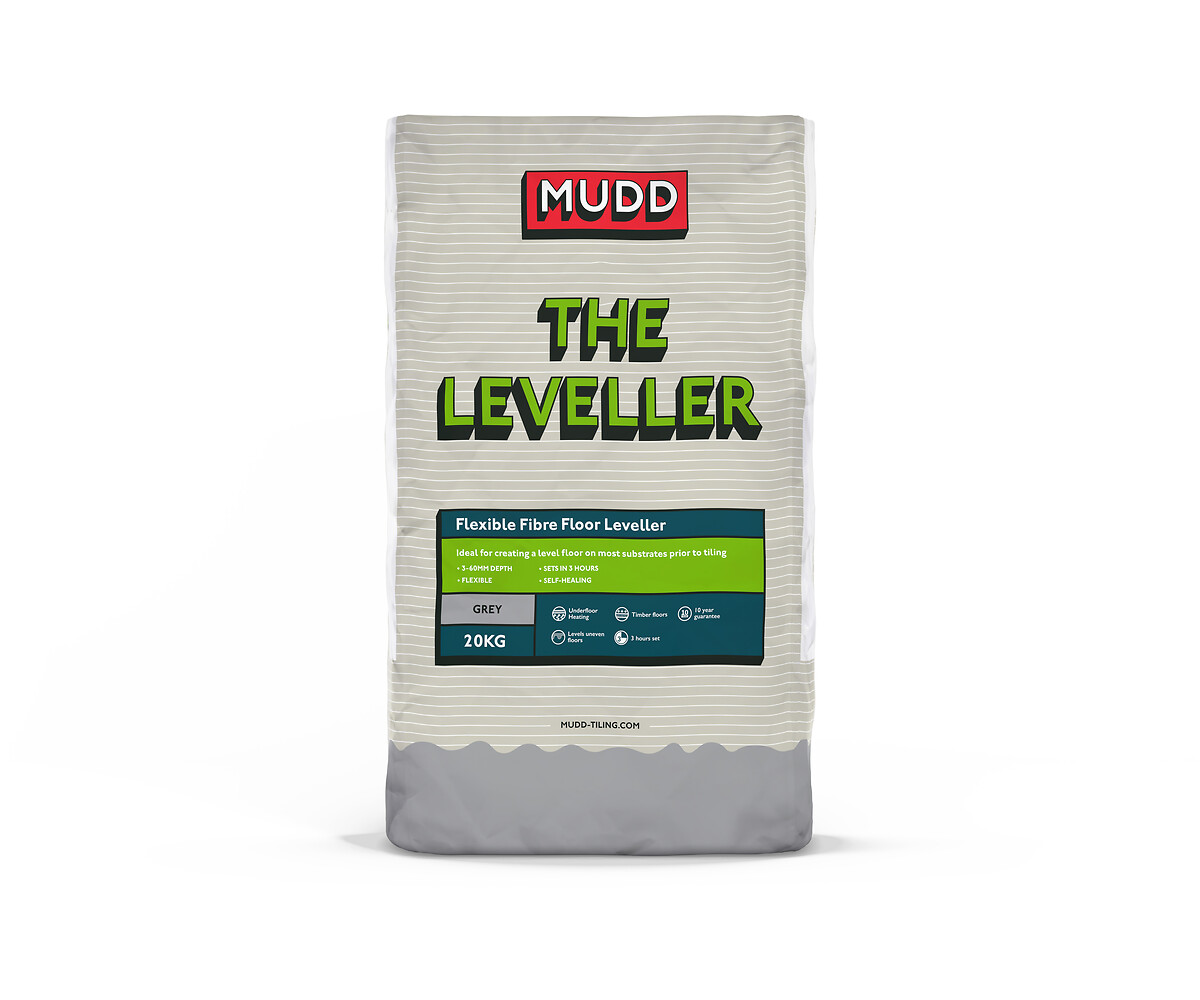 Make sure to start tiling at the centre of your room
It's always advisable when laying out floor tiles is to make sure that you work out from the centre of your room. This ensures your tiles will be correctly positioned and make life a lot easier when extending your tiling pattern towards the edge of your floor.
How to mark your halfway points
Never assume your walls are equal in size so before you do anything measure the opposing walls of your room and mark the centre of each and take a pencil or chalk and draw a straight line between the two points. Repeat for the other two walls and you will have found the centre point of your room.
Can I tile over existing floor tiles?
You can fix tiles to concrete, wooden floorboards (provided you use a Rapid Set Multi Flex adhesive) or even existing floor tiles, but you must make sure the surface is in good condition and correctly prepared. By this, we mean it needs to be even, flat, dry and free from damp, and the correct adhesive must be used at all times. If you need help selecting the right adhesive, click here.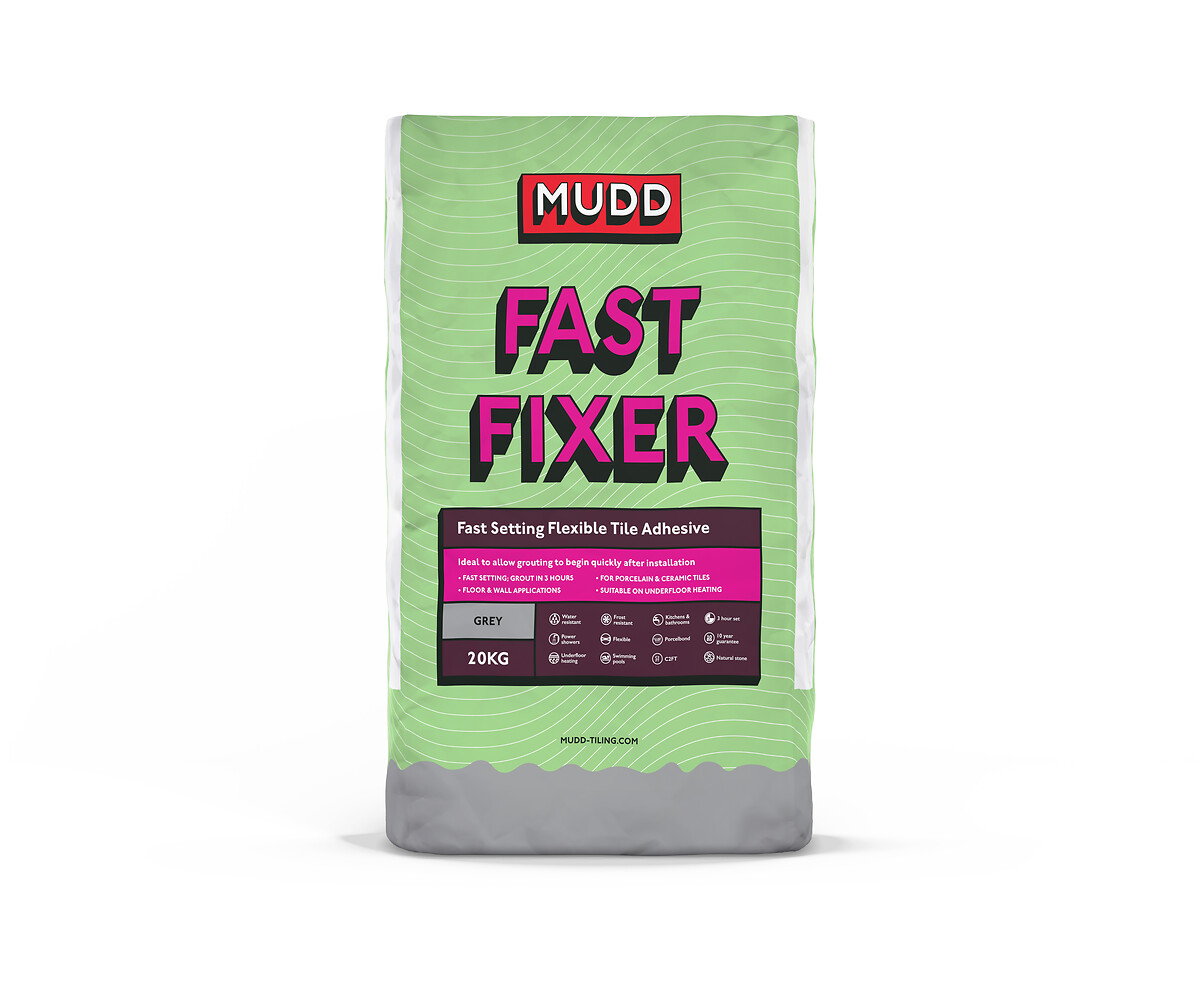 The benefit of dry laying tiles
Now that you've found the centre of your room, it's always worth dry laying a row of tiles in all directions up to the walls in your chosen pattern. Make sure to leave a minimum of 3mm between each tile for your tile spacers to ensure that all your joints are even.
If you discover while dry laying that there are only thin pieces of tiles left at the skirting board, it's worth moving your centre tile until there's a gap roughly half the size of your tile around the whole edge of the room. Once you've done that, and everyone is happy, mark the centre tile with pencil, and you can start tiling for real.
Need more information?
If you have any further questions regarding setting out tiles, then feel free to contact our Customer Services team using our web chat facility. They will be more than happy to help.