How to set out wall tiles
When it comes to tiling, it's tempting to jump straight in with both feet. However, we'd always recommend giving yourself some time to plan what you are going to do with your tiles to ensure a) you have enough tiles and b) enough materials to complete your project.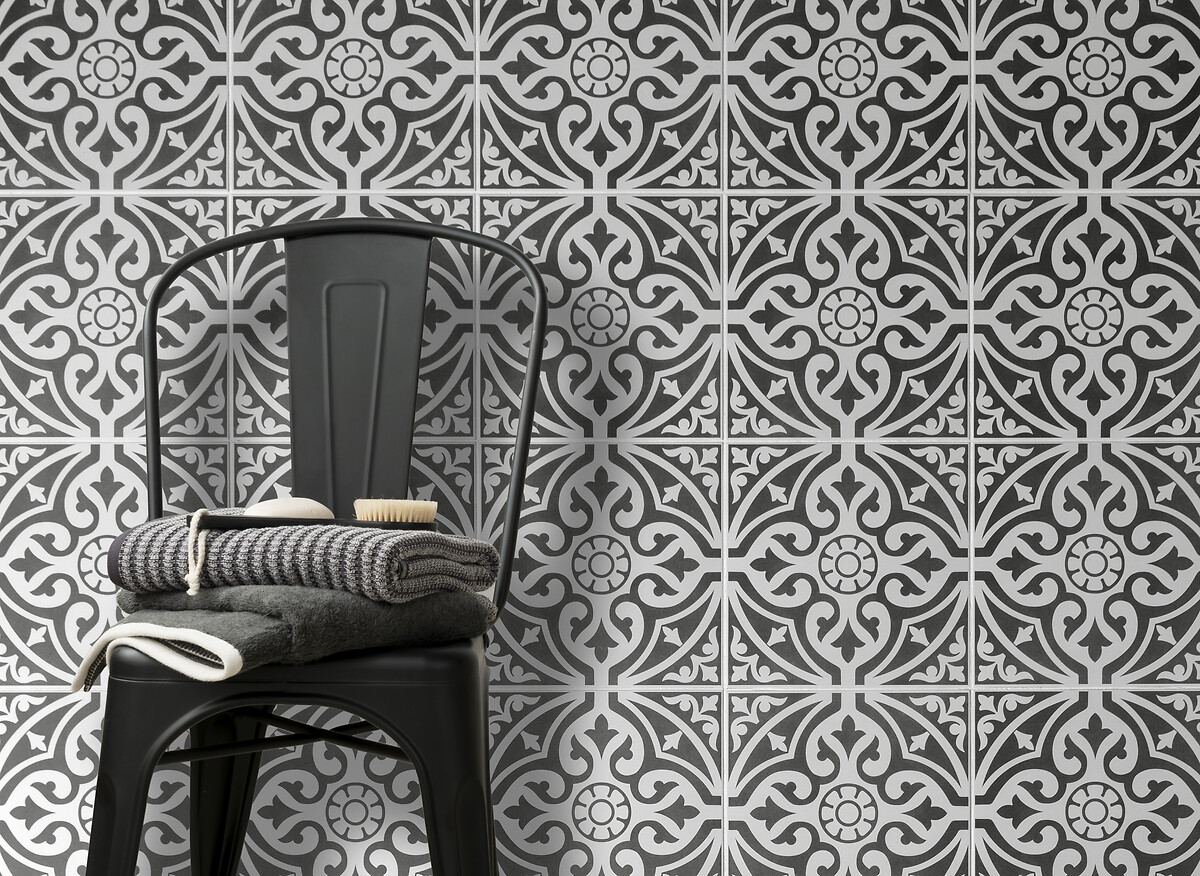 Planning also gives you the opportunity to 'set out' your tiles using actual tile sizes, including the joint width, avoiding being left with small, awkward gaps at the edges.
Planning the layout of your tiles
Where to start tiling is important so make sure to spend time planning the layout of your tiles. There is no hard or fast rule, and it will often depend on things such as the positions of windows, walls etc but it's often wise to use the natural focal point of the area to be tiled and have this as your starting point. Planning the tiling in this way means the pattern will be centralised, ensuring a consistently neat finish while applying your tiles.
What tools do you need for setting out tiles?
Pencil
Tape measure
Spirit level
Claw hammer
General purpose saw
Wooden batons x 2
Why it is important to start tiling at the centre of your room
It's always advisable to start tiling your grid in the centre of a wall, as it's easier to make sure your pattern is symmetrical. It also means any half-tiles you may need can go at the end of each row and will be of matching size. While it's tempting to begin in the corner as you would when painting, it may leave you with wonky rows and a messy finish by the time you're done (which no one wants!).
Before starting, you need to know how many tiles you will need per row and to do this, you need to make a gauge rod.
How to use a gauge rod
A gauge rod is a clever way of helping you work out the best position for the tiles and ensure you are not left with thin strips of tile for the edges. It will also help you to see how your tiles are going to fall around windows and doors.
You can make a gauge rod from a 50mm x 25mm piece of wood which is around 1800mm in length. Once you've got your wood, lay it out on flat surface, preferably the floor, and place a tile flush with the edge. Mark the wood at the edge of the tile with a pencil then position a spacer at the edge of the tile and place a second tile against the spacer, again marking the timber at the edge of the tile. Repeat this process until you've reached the end of the wood and, hey presto, you've got yourself a gauge rod.
Straight lines
Find the centre of your room and mark a pencil line. Using the gauge rod, measure from the halfway point up and down so you can see where each tile will fall. Your outside tiles should be approximately the same size – so you may need to reposition your central vertical line to get the right position.
Once you've worked down the wall to where the bottom tile is about half a tile, re-arrange slightly by raising the gauge rod to half a tile and mark the wall once you are happy. Next draw a line straight line across the wall and then get a piece of wood and gently nail it to the wall (don't do it too hard as you'll need to take the wood off later).
Use this piece of wood as the starting point to tile up from. This will prevent the tiles from moving and ensure your tiling is nice and straight. Next, use your gauge rod vertically and knock in another piece of wood up the wall to make a right angle to ensure your tiles follow a straight line up the wall.
The most popular tiling patterns
Now you are ready to tile! But before you do there's one last thing you need to do, which is to decide on your tiling pattern. Do you go classical and plump for a linear or diamond style pattern or do you go for a more complex herringbone pattern to give your tiles (and your room) that x-factor?
Linear pattern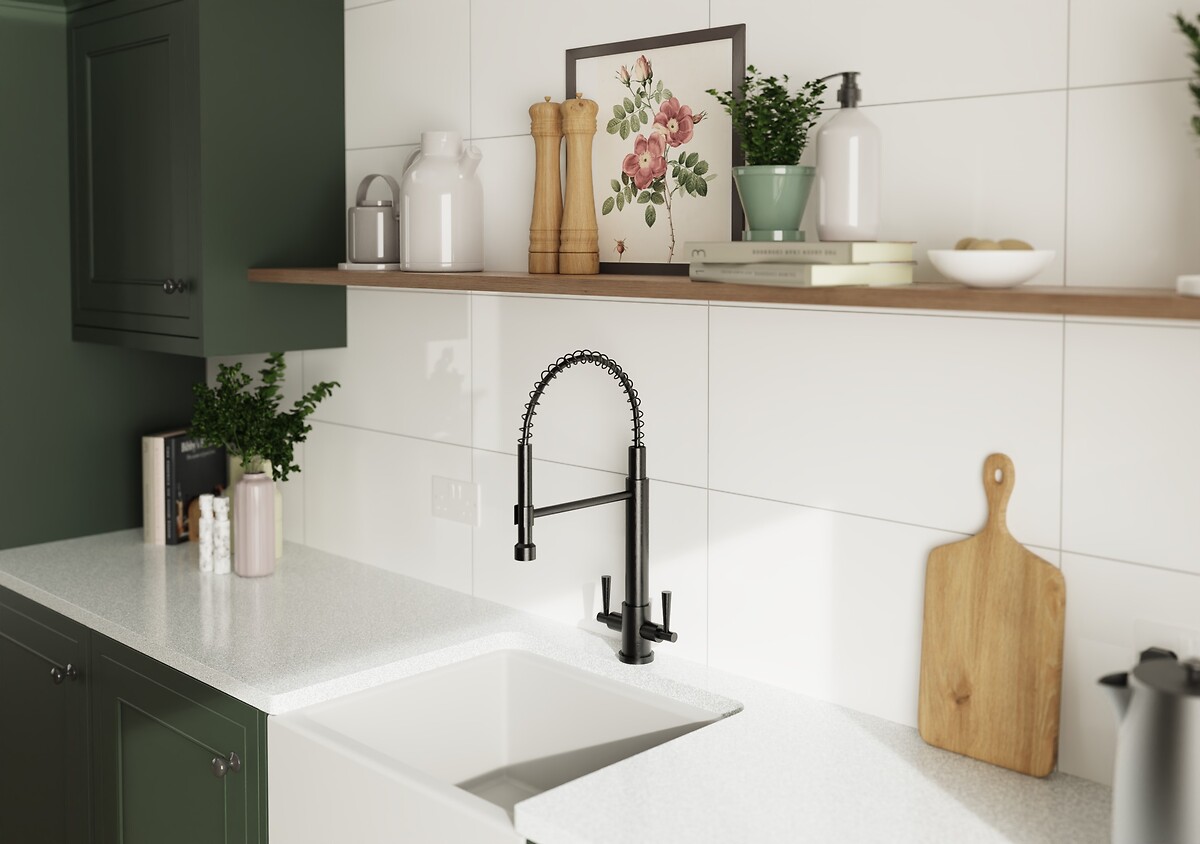 The most popular of all the tiling patterns, linear tiles are laid out in straight rectangular lines to form a grid. Alternatively, you can use square tiles to create a linear block. Either way works well, especially when using a contrasting colour grout to give your tiles extra definition.
Diamond pattern
Similar in many ways to the linear pattern, just with the tiles rotated diagonally to give any room a classical feel. The only downside with this pattern is that there will be more cutting involved.
Herringbone pattern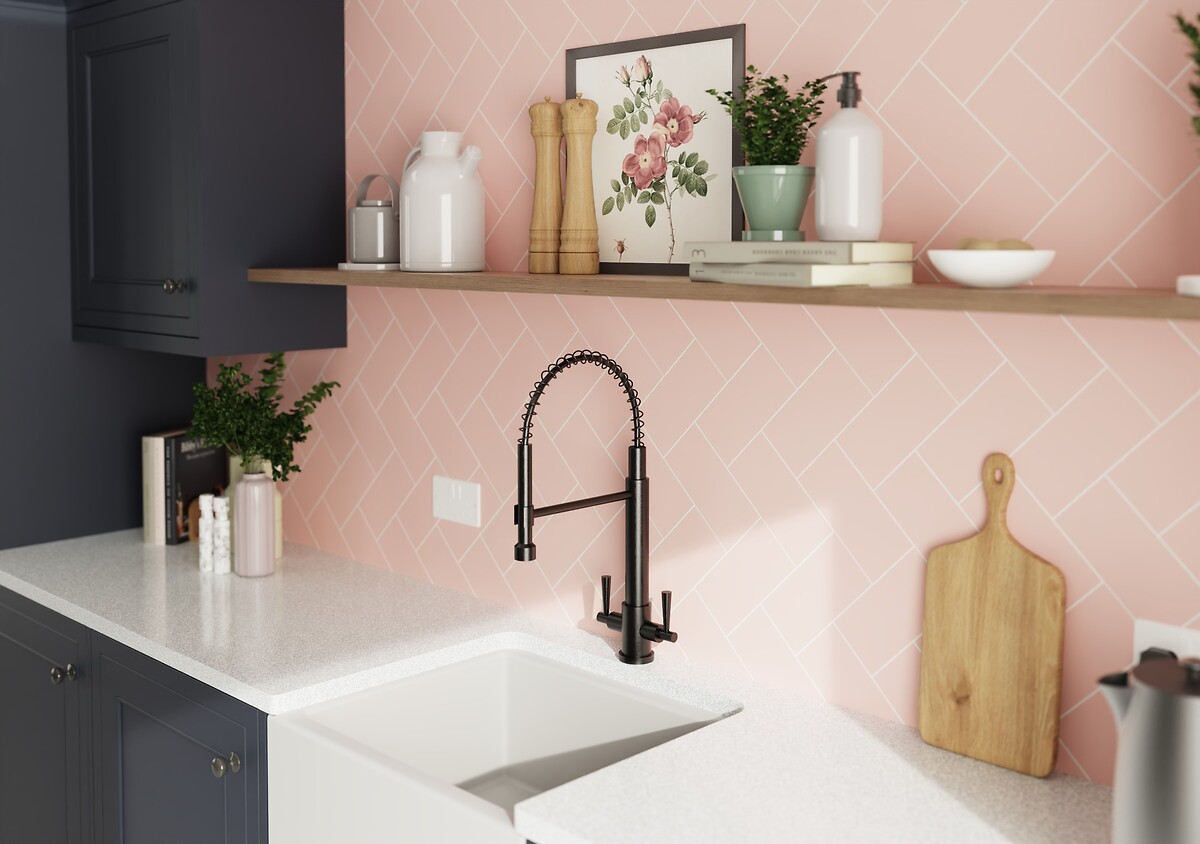 If you want to create a sense of space with your tiles, then a herringbone pattern is ideal. Although a lot more complex to tile, with a lot more planning required, the results speak for themselves. And, just like the other patterns, you can add a twist with either a block herringbone or even a double block herringbone pattern.
Hexagon pattern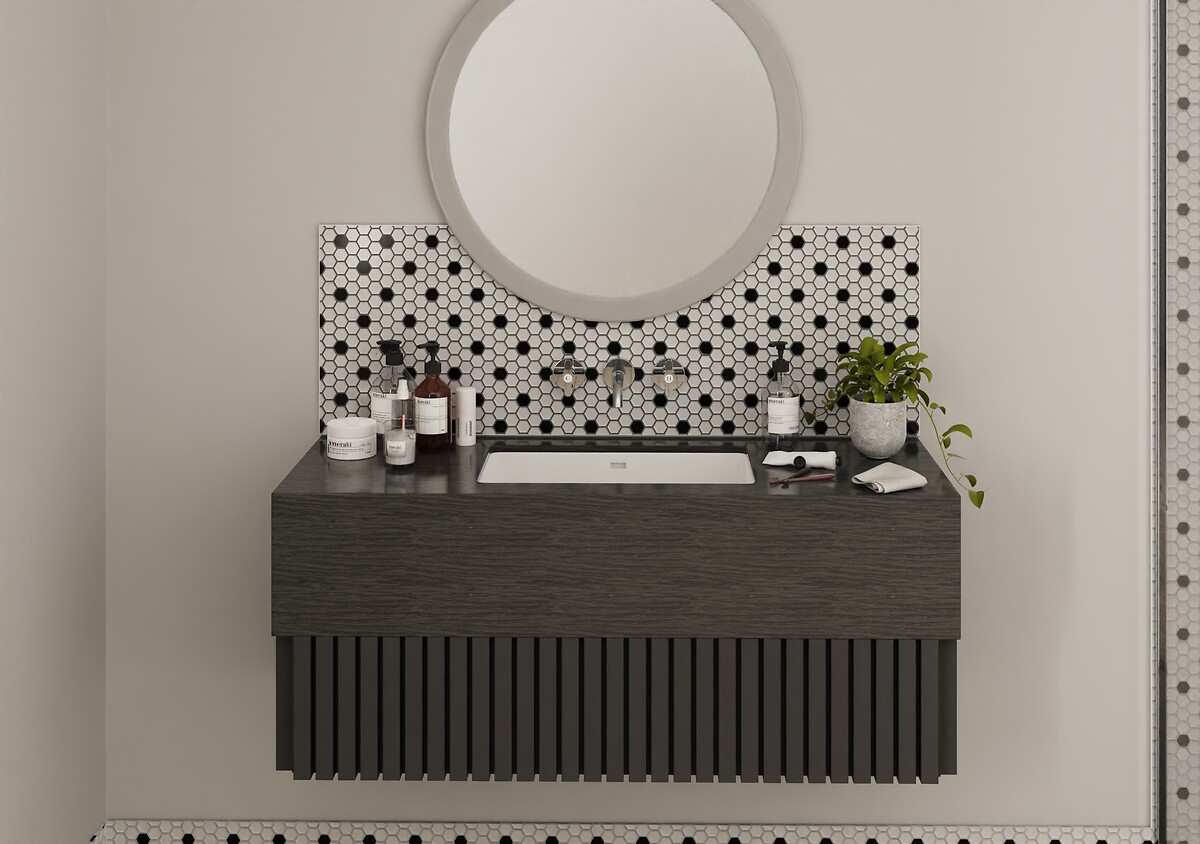 Hexagon patterns are guaranteed to make an instant style statement in your home, providing visual interest while enhancing space at the same time.
Need more information?
If you have any questions regarding setting out tiles, then feel free to contact our Customer Services team using our web chat facility. They will be more than happy to help.