How to use tile spacers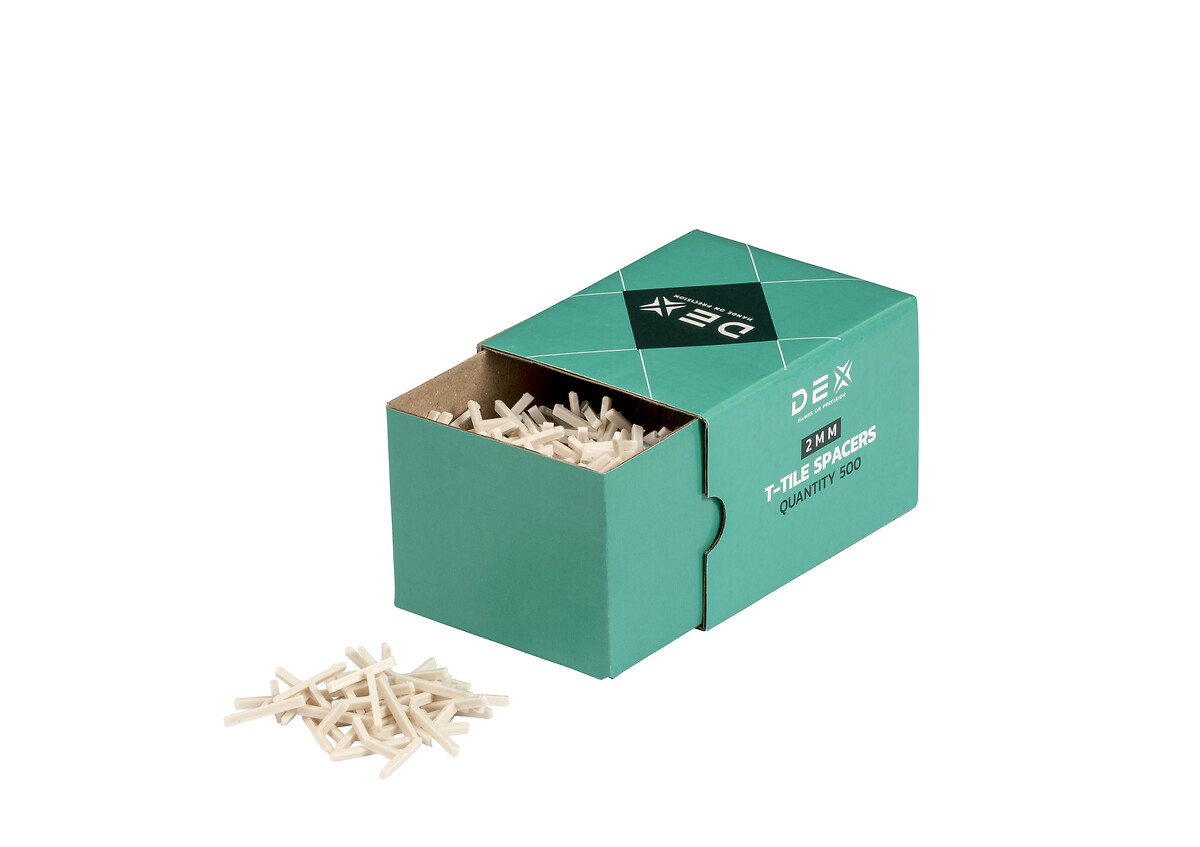 Ever wondered how you can maintain a consistent space or "gap" between tiles when installing them to either a floor or the wall? The answer – tile spacers.
Tiling spacers are small pieces of plastic, usually found the shape of a cross, which are widely used to achieve an even finish prior to grouting your tiles.
Why are tile spacers important?
If you don't use tile spacers, you are at risk of having your tiles ending up crooked. Tile spacers nestle perfectly in the corner of each tile enabling you to ensure a straight, even professional finish, whether you are tiling in the bathroom, hallway, kitchen or living room.
They also ensure that each tile is properly grouted with the right amount of product. Tile spacers also avoid tiles getting too close to each other, which could potentially lead to damage if they there were to expand.
Tile spacers also make tiling faster, and much more efficient, because you don't have to take the time to measure the gap between each tile or worry about uneven results.
What are the different types of tile levelling spacers
There are two main types of tile levelling spacers available – X spacers and T spacers.
X spacers resemble a cross and are most commonly used with linear tile laying patterns to ensure the right spacing between the corners of the tiles.
T spacers are ideal for the even spacing of brick bond and herringbone tile patterns, ensuring a more professional tiling finish and precise grout lines.
What are the best tile spacers to use?
Tiles spacers come in a variety of sizes ranging from 1mm to 10mm. The choice of tile spacer is very much down to the individual, but the general recommendation is that you use either a 2mm to 3mm tile spacers for wall tiles and a 3mm to 5mm tile spacer for floor tiles.
Can tile spacers be used with all types of tiles?
Standard tile spacers can be used with all types of floor and wall tiles including ceramic, porcelain and natural stone tiles.
Watch our video
Tile spacers are relatively straightforward to use. To help we've teamed up with hit YouTuber 'Proper DIY' to create this easy-to-follow video to show you exactly how to use tiling spacers (as well as levelling clips) when tiling at home.
Need more information?
If you have any questions regarding selecting the right tiles for your home, then feel free to contact our Customer Services team using our web chat facility.
Recommended reads
If you like to know more about tiling in your home, then why not check out these related advice articles: