How to clean outdoor tiles
The summer is almost upon us which means having family and friends over for at the weekend for a BBQ in the sunshine.
So, why not take the opportunity to give your outdoor tiles a good clean beforehand so that your patio is looking as good as new when everyone arrives.
The great thing about outdoor tiles is that they are not only extremely durable, but they are also extremely low maintenance – which is good news in our book.
What tools do you need to clean outdoor tiles?
Bristled brush
Bucket
Water
Gloves
Before you get down and dirty (so to speak) cleaning your tiles, we'd always advise giving them a good sweep with a bristled brush to remove any surface debris that might have built up over the previous months.
What are the best products for cleaning outdoor tiles?
Once you've removed all the leaves it's time to tackle things such as moss etc. While you can resort to good old fashioned elbow grease to remove them, you'll find life a lot easier if you use a product such as Fila Outdoor Patio and Porcelain Cleaner.
It's a powerful detergent designed to remove algae, moss etc from tiles without damaging them. Simply wash down your tiles with a hose or a watering can then dilute your Fila Outdoor Patio and Porcelain Cleaner into a bucket to the required ratio (it's usually 1 litre to 5 or 10 litres of water) and apply your solution onto your tiles a few square metres at a time.
Once you've covered all the tiles, pop on the kettle for a brew and leave it to do its work for a few minutes. By the time you've finished your drink, your tiles will be ready for you to scrub with a bristled brush before rinsing off with plenty of water. If you find that some stains haven't gone, repeat this process just with a higher concentration and that should do the trick.
Don't forget to clean your grout lines at the same time!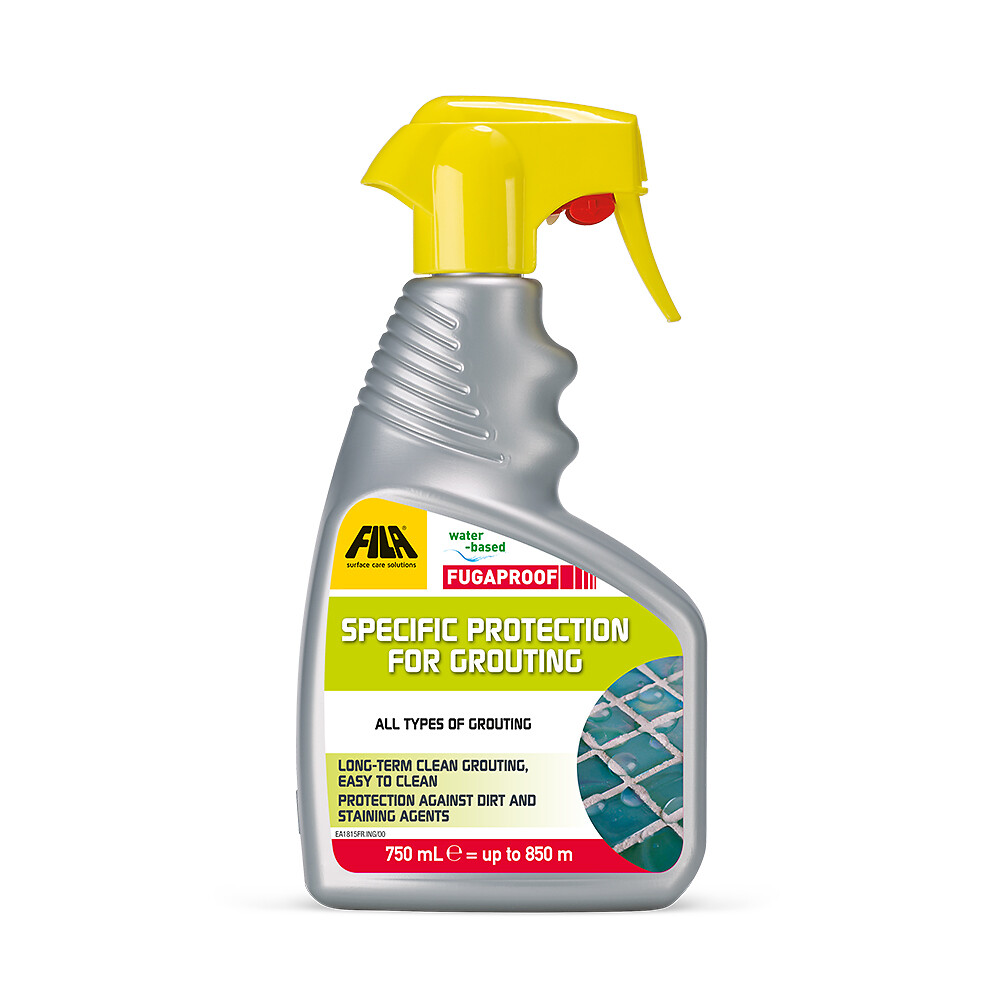 Sadly, grout lines often get overlooked when cleaning outdoor tiles. Don't let the side down. Instead use a product such as Fila Fuga Proof. It's great for removing dirt, mould and even stains from your grout lines without damaging your tiles. And, applying it is even easier. Simply spray into the grout lines, leave for a few minutes, and then work it into the grout lines with a bristled brush until you are happy. Then wash away with clean, cold water and it's not only your tiles that will be sparkling when your family and friends arrive.
The last thing you need to do, after you've put everything away, is have a quick shower, get changed, fire up the BBQ and get ready for a night on the tiles!
Need more information?
If you have any questions regarding selecting the right tiles for your home, then feel free to contact our Customer Services team.
Recommended reads
If this has whetted your appetite to learn more about all thing's tiles, then why not check out these related advice articles: